Breakfast on Everest
A helicopter ride for the adventurous among us from KTM to the roof of the world, the Everest base camp. Champagne & a stunning view, what do you need more?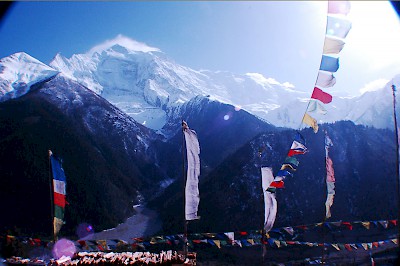 For adventurous travelers, Himalayan Destiny offers a helicopter ride from Kathmandu to the Everest base camp, where guest are treated to a champagne breakfast. With stunning views of the world's tallest peak, you can have an experience you are guaranteed to never forget. Take a chopper to the Roof of the World!
For more details, please write to us.
You'd like to know more about this trip "Breakfast on Everest"? Don't hesitate and write us a message!
Related Nepal tours you might be interested in