Kathmandu City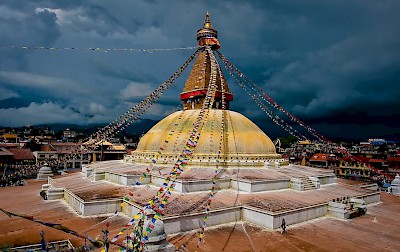 For many, stepping off a plane into Kathmandu is a pupil-dilating experience, a riot of sights, sounds and smells that can quickly lead to sensory overload. Whether you're barrelling through the traffic-jammed alleyways of the old town in a rickshaw, marvelling at the medieval temples or dodging trekking touts in the backpacker district of Thamel, Kathmandu can be an intoxicating, amazing and exhausting place.
The 2015 earthquake brought devastation to parts of the city - including Kathmandu's Unesco-listed Durbar Square - but many areas emerged unscathed, and the soul of the city endures. Stroll through the backstreets and Kathmandu's timeless cultural and artistic heritage will reveal itself in hidden temples overflowing with marigolds, courtyards full of drying chillies and rice, and tiny hobbit-sized workshops.
This endlessly fascinating, sometimes infuriating city has enough sights to keep you busy for a week, but be sure to leave its backpacker comforts and explore the 'real Nepal' before your time runs out.
Source: the Lonely Planet